Greg Robinson, MPA, CAP
Director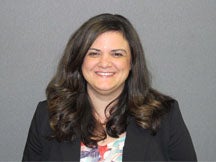 Nellie Nido
Associate Director
(407) 823-5346
nellie.nido@ucf.edu
Acquisitions Supervisor, Payroll and PCard Approver, Policy/Procedure Updates, Leases, Complex Purchases, Spend Analysis, Diversity in Contracts, Assessments.
Brian Sargent, BA Finance, CPPB
Assistant Director
(407) 823-3304
brian.sargent@ucf.edu
Complex Purchases, PeopleSoft Liasion, Payroll and PCard Approver, Gases Biochems/ Hazards, Minor and Complex Construction, Heavy Equipment, MRO, Direct Owner Purchases, Threshold Inspection, Maint. Standard Comments and Categories.
Cali Jones, M.A., PHR
Procurement Services Coordinator
(407) 823-5889
cali.jones@ucf.edu
Software, Consulting /Professional Service, Medical Equipment (> $5K, Assets), Telecommunication Equipment (>$5K, Assets), Scientific Equipment.
Christine Tangel
Senior Procurement Services Agent
(407) 823-4251
christine.tangel@ucf.edu
Furniture, Furnishings Coordinator, Repair Services, Transportation, Gases, Hotel and Food, Office Machines Services/ Supplies, Vehicles, Contracts Routing, Tag and Titles.
Serena Bell
Procurement Services Agent
(407) 823-3886
serena.bell@ucf.edu
Moving Expenses, Promotional Items, Uniforms, Musical Instruments, Printing, Advertisements, Recreation, Mail and Mail Services, Books & Videos, Memberships, Computer Supplies, Medical Supplies,Telecomm (>$5K), Phone and Pagers, Audio Visual/Photo Equipment Supplies.
Monica Mayer, MA Political Science
Coordinator
(407) 823-3383
monica.mayer@ucf.edu
Supervise Admin, MBE Reporting/ Inquires, Special Projects, Budget, Property Inventory, Web Administrator, IT Coordinator, Data Security Manager, PCard Reconciler and Approver, Reopens POs, Payroll Processor, HR Liaison.
Amber Kornegay, BS Health Services Administration
Office Manager
(407) 823-2661
amber.kornegay@ucf.edu
Receptionist, Solicitation Activities, Vendor Inputs, Requisition Input, Misc. Queries.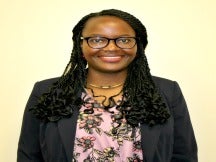 Marielle Ngamije, BA Public Administration
Program Assistant
(407) 823-2661
marielle.ngamije@ucf.edu
Tags and titles, closes requisitions and POs, backup receptionist.