UCF's moving expenses policy has recently been updated. Employee moves are now managed by Human Resources, while laboratory and offices moves remain under Procurement Services.
Relocation Stipends
As you are hiring new faculty and staff, please keep in mind that moving expenses are governed by UCF Policy 3-505.3. Relocation stipends up to 10% of a new employee's salary are considered perquisites and require approval by the appropriate vice president, provost, or designee. Relocation stipends over 10% of an employee's salary require advance approval by the president. The approval of relocation stipends is not automatic and is granted only when it is determined that the expense is in the best interest of the university. Please contact Human Resources for more information.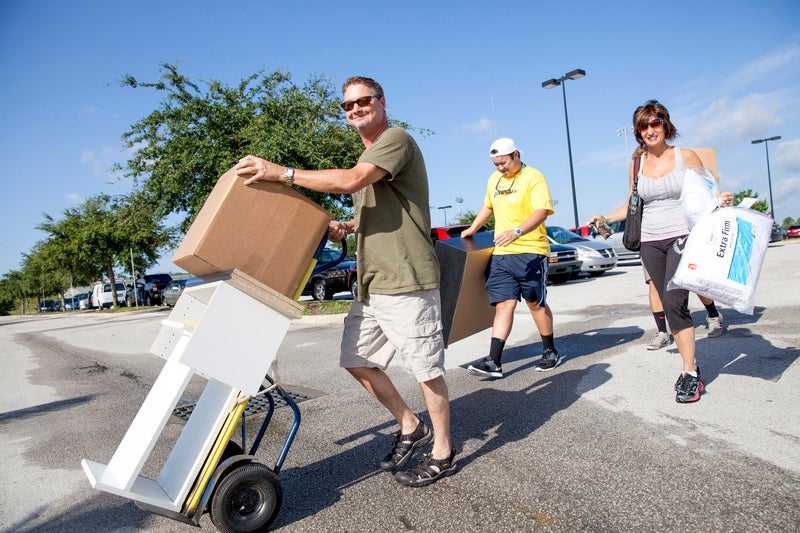 Lab and Office Moves
Laboratory and office moves are processed through Procurement Services via requisition. Requests to move laboratory equipment and professional books should be submitted on a requisition with quotes attached. Please review UCF's competition requirements to determine the correct number of quotes needed. See the inter-campus moving companies list for some vendors that can be used for small moves.